Very little of these paintings ever existed in the same place but it all contributed to my sense of home.
buildings from the town my grandparents lived in, their living room and walkway, sunbathers on a beach we spent time at every summer, and a glimpse of the palm trees and mountains that have seemly always surrounded me.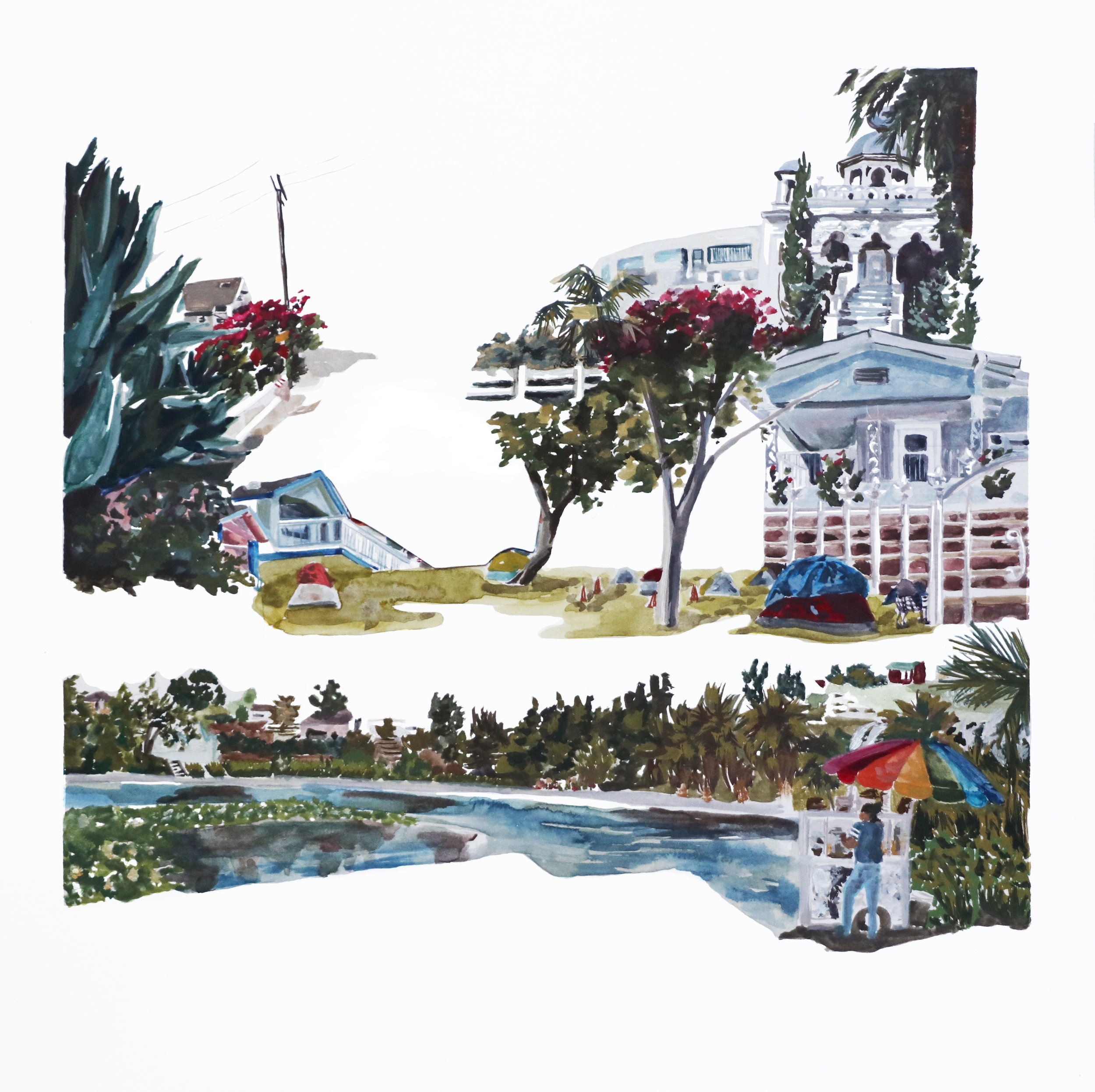 As I moved further into the topics of memory, place and home, I wondered about my own neighborhood of Echo Park.
Like much of Los Angeles, it's gentrifying (or has gentrified depending on who you ask); I am playing an active role in that process. For the first painting on this sub-theme, I began by researching what buildings and landmarks were here before me, what has stood by as the neighborhood has changed, and what is to come. My next door neighbor has lived in Echo Park for generations; his mom planted the roses in my front yard. The apartments around the corner were formerly the Institute of Mentalism where thought waves were sent on a client's behalf. Echo Park Lake, the heart of the neighborhood, became a public park 1896. It's now home to paddle boating tourists, an expanding homeless population, and a continuous cycle of runners and food vendors