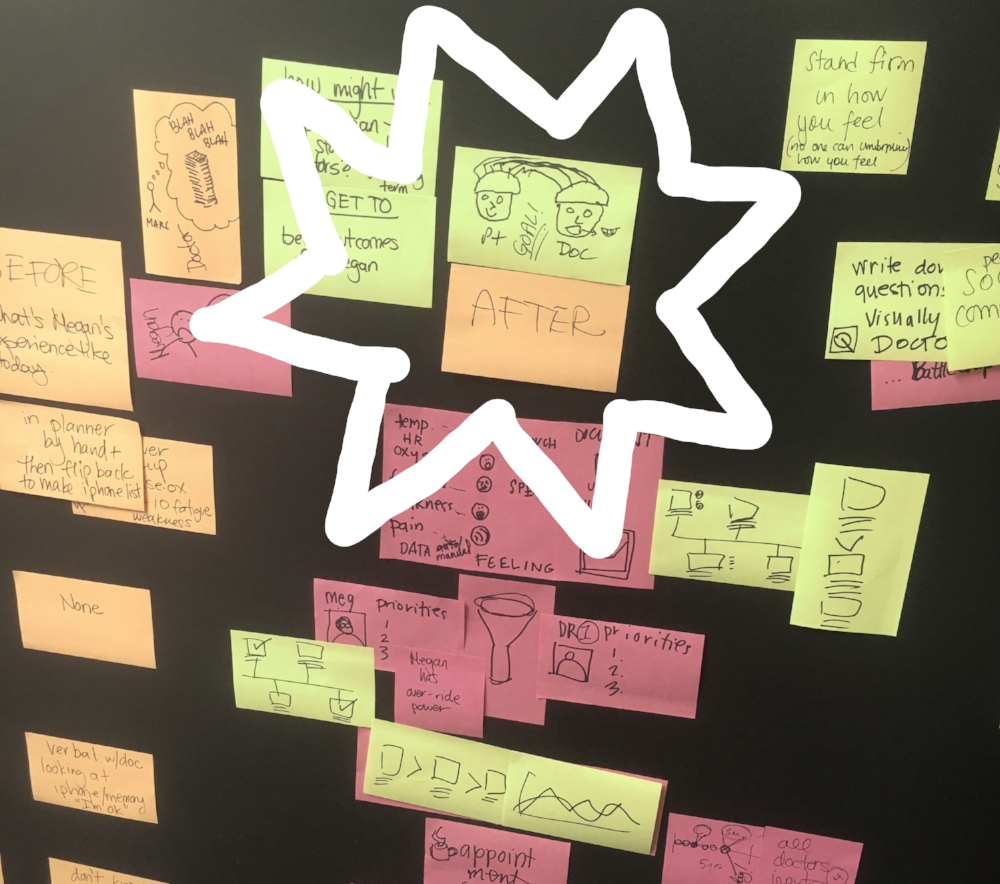 Both the patient and healthcare provider can set the symptoms and metrics that they want to track and feel are most important.
You can then chose and set details about each priority including the frequency, format, and symptom subsets.
Journal entries and symptom tracking document the patient and doctor priorities between visits.
Using a combination of AI, data collected from wearables, aggregated lab results, and patient entries track and document the patient's health based on the preset priorities.
charts and graphs visually track a patients symptoms and metrics
filters and overlays allow patients and doctors to easily see how symptoms correspond to one another, recognize symptom triggers, and track the most effective treatments. We all think and learn differently; data is shown in multiple formats so that it resonates with both patient and provider.
Reports build a narrative, a roadmap for meaningful conversations.
All the key information and most pressing questions are brought to the forefront. Symptom trends and key metrics are easily accessible, allowing care teams to make the most of the limited time they have together.